I met Rebecca several years ago in what probably appeared to be a very shady parking lot exchange of Girl Scout cookies. My troop had extra cookies, and her troop needed a few more for the end of the season. Since then, I've gotten to know Rebecca even better through Facebook, and I can honestly say she is incredibly smart, very witty, immensely talented, and more loving to her partner Kyle and daughter Adoli than I can describe.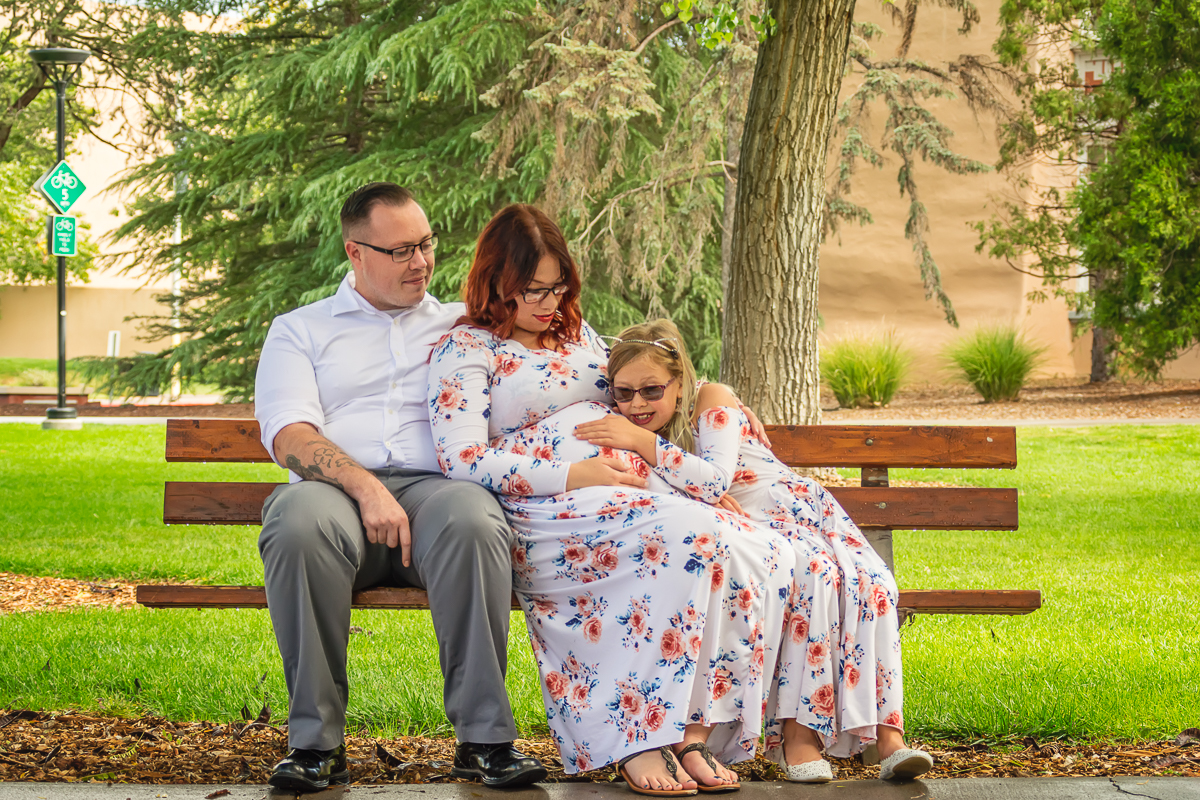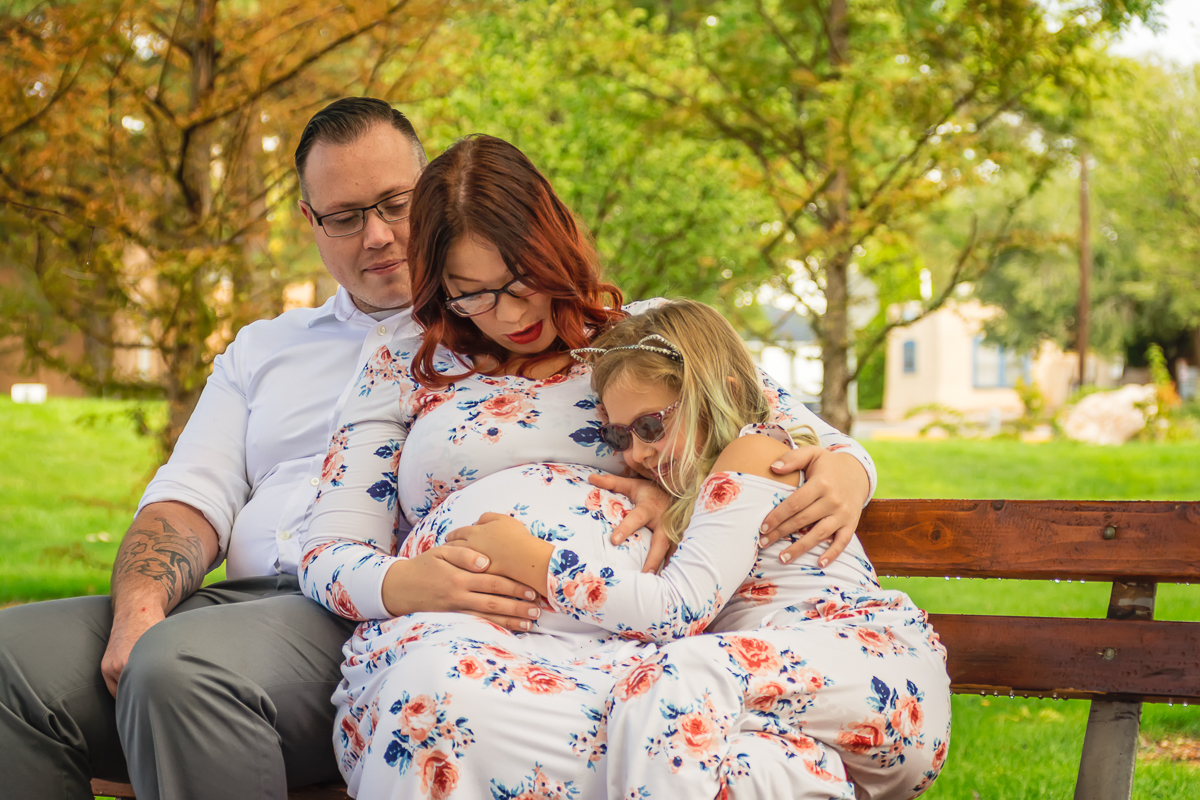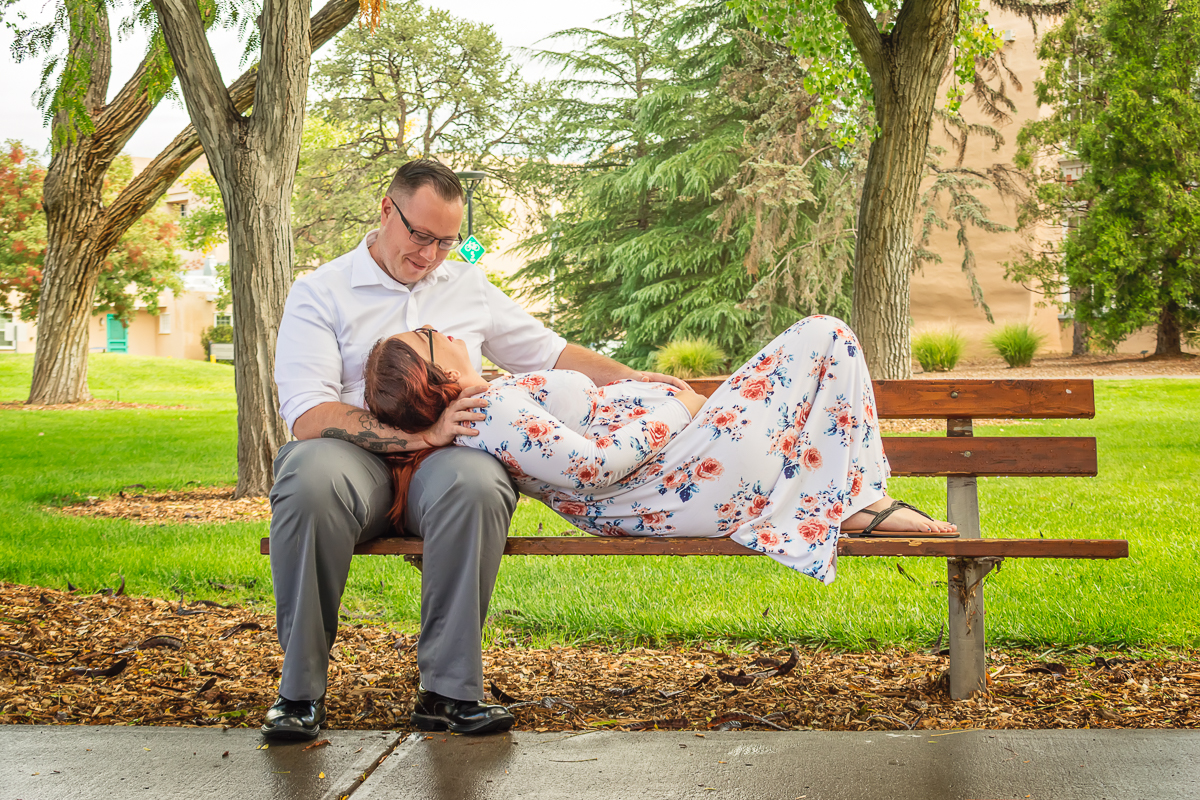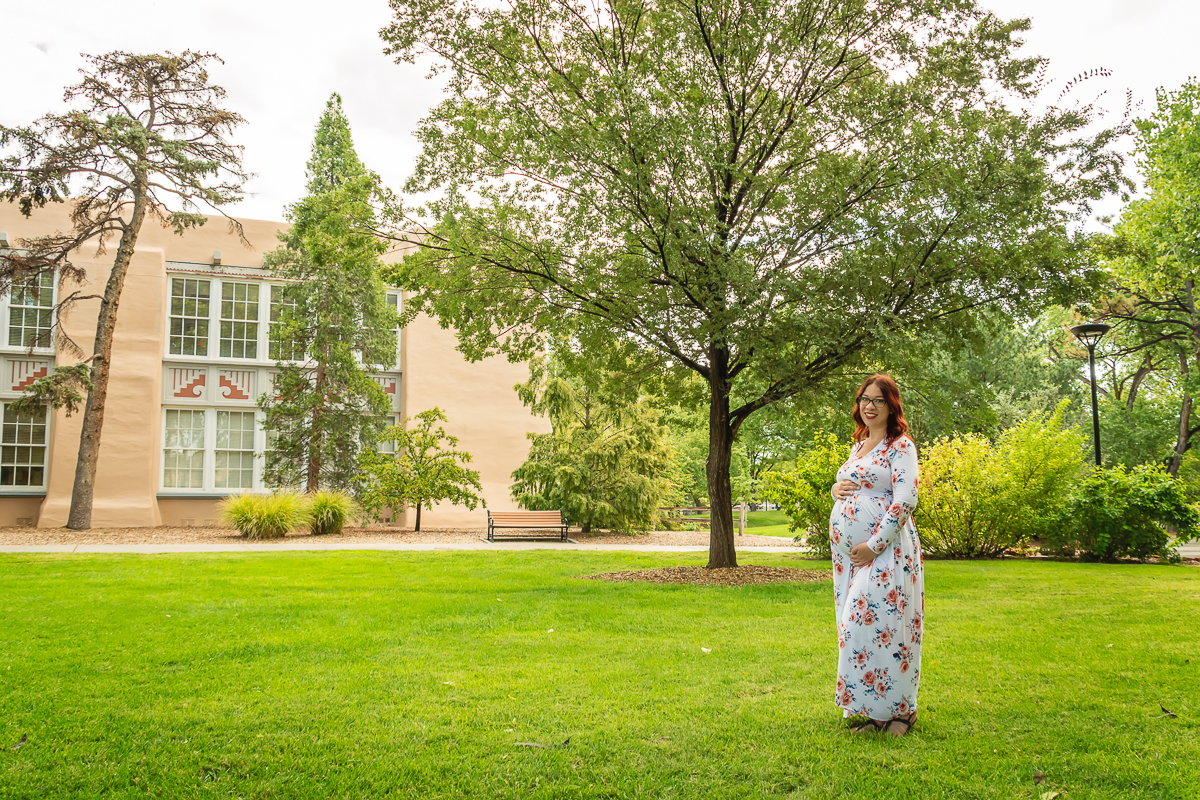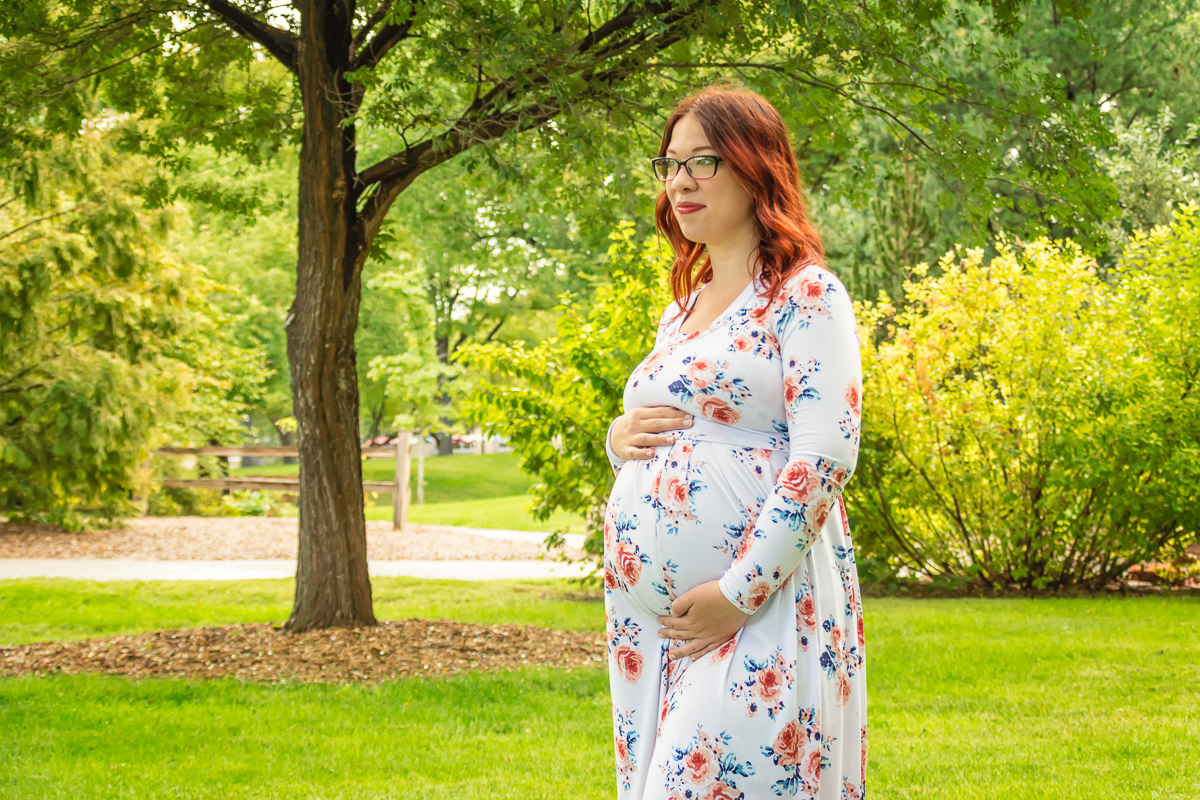 We met at the UNM Duck Pond on a late September morning to take Rebecca's maternity portraits, and after waiting out a freak New Mexican rainstorm, we got some amazing photos! This group was so patient with the weather, and it really paid off.
Before I sign off, I just have to share that Rebecca actually made her gorgeous maternity dress, and Adoli's matching one! I've sewn with jersey knit- the fabric their dresses are made of- and it is tricky! I was mightily impressed with the job she did on them!