Jenna and Nestor Rios were married this past Saturday, November 4th, 2017 in a sweet, simple ceremony at Prairie Star Restaurant. Their day was filled with small, meaningful details, such as the charm of Jenna's great-grandparents that she carried down the aisle on her bouquet.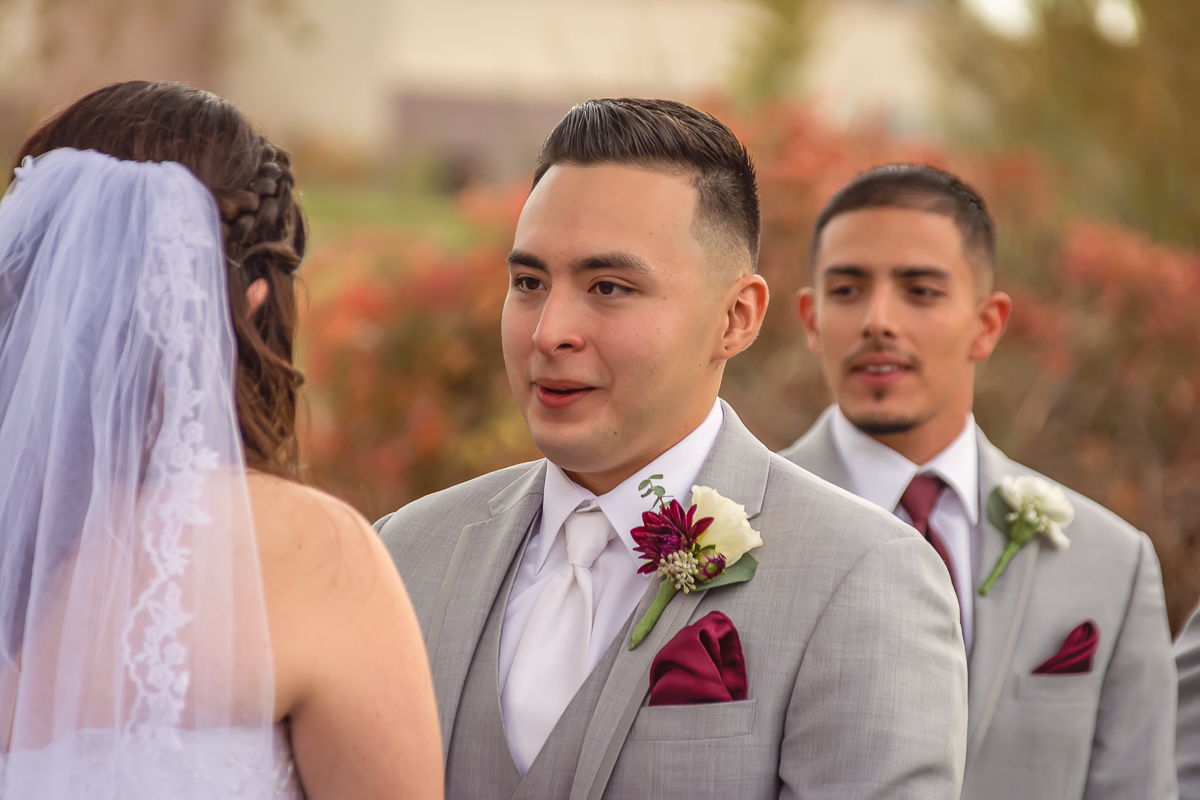 Jenna and Nestor met their Freshman year of High school, and have been best friends since. Jenna is currently a full-time student, while Nestor works for CEI Enterprises and serves in the Army National Guard.
Nestor proposed in Taos, on a beautiful bridge. Of course, Jenna said yes!
Some of their favorite things to do together include watching movies and spending time with family and friends.
When asked what she most appreciated about Nestor, Jenna said how caring and hard working he is. It was evident just how much these two cared for each other- they almost seemed to orbit around one another!
The wedding party included Christianna- Jenna's sister and Maid of Honor, Leslie- Nestor's sister and bridesmaid, Victor- Nestor's best friend and best man, and Julio- Nestor's brother and groomsman.
Venue and Catering- Prairie Star Restaurant and Wine Bar
Cake Designer- Christiana Romero- Jenna's sister
DJ- ICY Jams
Dress- Ann Mathews Bridal
Bridesmaid Dresses- David's Bridal
Groom's Suit- Men's Warehouse
Groomsmen's Suits- Men's Warehouse
Rings- Kay Jewelers
Photographer- Me!!!
Assistant/Second Shooter- Jessica Meyer
It was an honor and a pleasure to serve as Jenna and Nestor's photographer, and I want to wish them a very happy future together!