I recently had the pleasure of working with Joseph and Sam Martinez during their beautiful backyard wedding.
The wedding was hosted by Joseph's aunt and uncle, who live in Northeast Albuquerque. Their backyard has amazing views of the Sandia Mountains, and the Sandia Reservation!
Joseph and Sam said that they hadn't put much planning into their wedding, but with flowers like this:
I'm not sure that they hadn't been dreaming of it for quite some time!
Sam and Joseph took a private moment before the ceremony to pray together, and I was lucky enough to catch this beautiful moment.
This young couple was married by a family friend, and were surrounded by their families and friends. The ceremony was simple, but filled with love and all the best hopes for the future.
After the ceremony concluded, we took some time to capture the group portraits before Joseph and Sam returned to the backyard for their reception.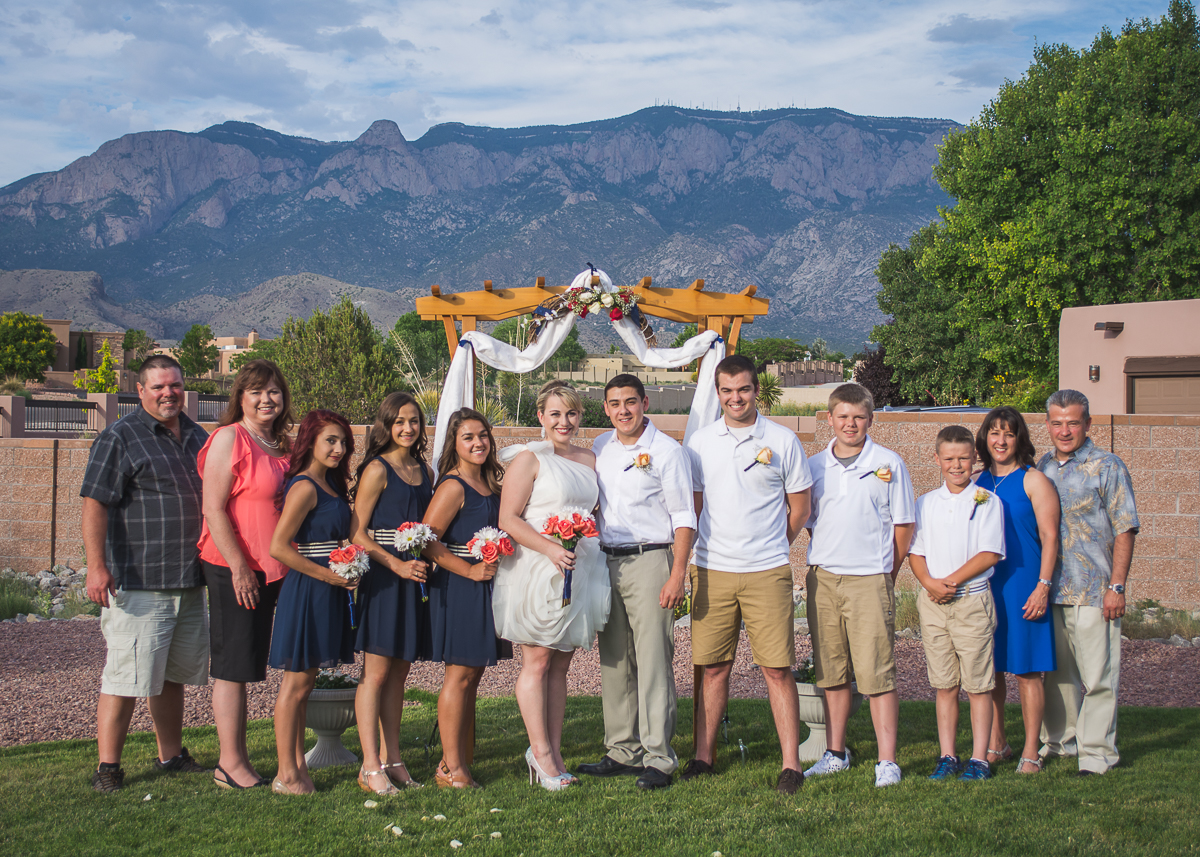 I want to wish Joseph and Sam the best of luck and a very happy marriage! Thank you for including me in your special day!